Planet Jr. Seeder
11/04/09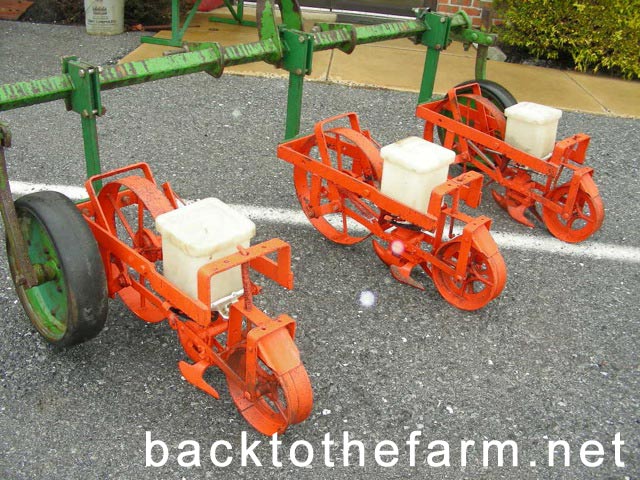 I purchased a used Cole Planet Jr. Seeder for the upcoming season. The Planet Jr. is based on a design that dates back to the early 1900s. It's considered a "bulk metered" seeder. That means that the bulk (seed) is metered (flow/rate control) by an orifice. Each Planet Jr. seeder comes with 3 plates to adjust orifice size. Each plate has 13 holes of varying sizes ranging from 3/32" to 3/4". Orifice size should be slightly larger than the seed being used. There are a total of 39 different flow adjustments.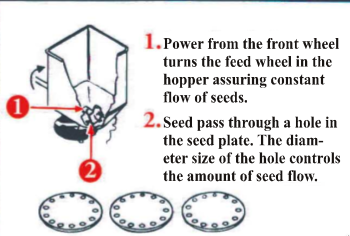 Bulk metered seeders have one clear advantage and that is their versatility. They can sow almost any size or shape of seed ranging from small lettuce to large pumpkin seed. Other seeder technologies don't have the range of seed type as bulk metered seeders do. Bulk metered seeders are of simple, proven design and that translates to reasonable acquisition cost, particularly on the used market. They tend to be the most inexpensive planting technology. This makes it appealing to small scale farmers.

There are drawbacks to bulk metered seeder technology. It may seem obvious, but this technology has no precision in its placement of seed; whereas some other seeder technologies can singulate seeds. Seed placement precision (seed spacing) is not featured in bulk metered seeders. This could translate to higher seed costs.
Another feature of the Planet Jr. is a float adjustment--meaning the amount of soil that covers the seed is adjustable with a wing nut. This sets the furrow depth. The Cole Planet Jr. has a linkage system that stops the flow of seed when the unit is lifted and suspended at row ends. A suspension system on each seeder allows for the placement of seed on uneven terrain and at uniform depth. Minimum row spacing on the three row Planet Jr. is 10".
I'm looking forward to using this seeder for larger seeds like broccoli, cabbage, corn, zucchini, squash, beans and peas.
Click on photos to enlarge: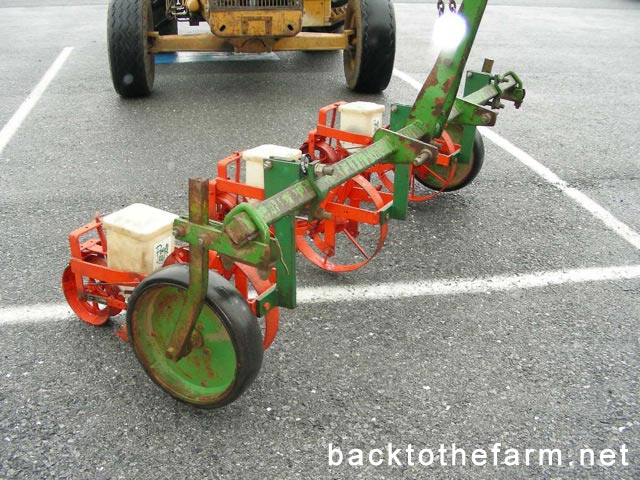 my Planet Jr. assembled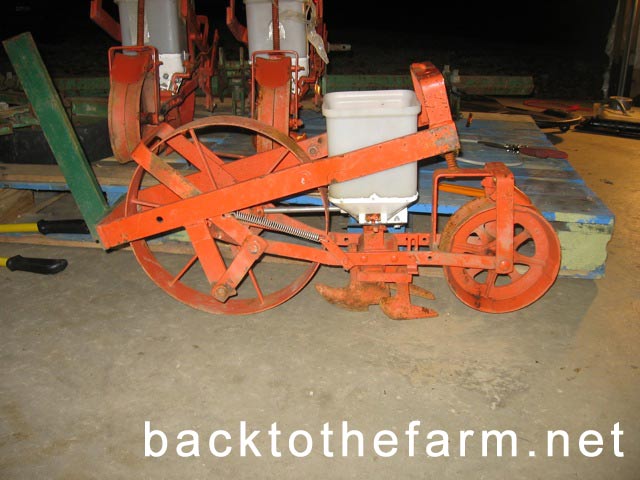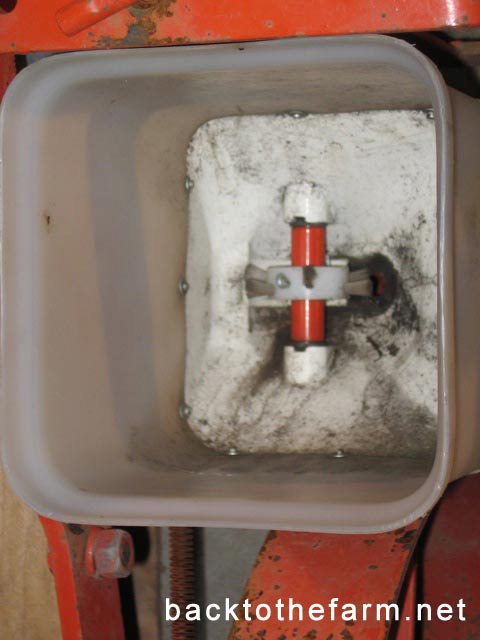 View of the hopper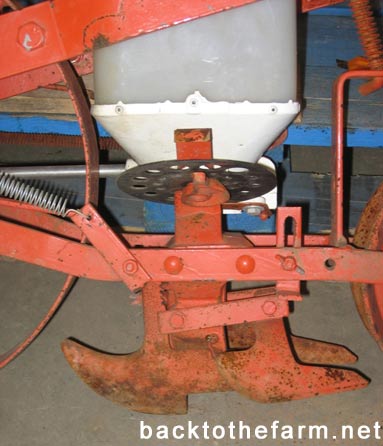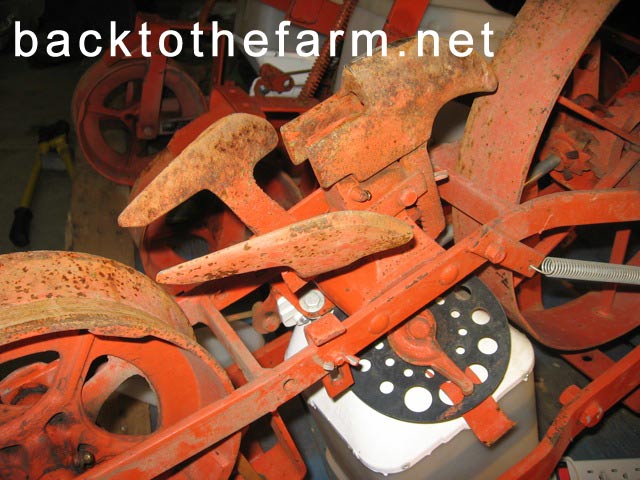 View of the plow and shoe